Armada Music ADE 2021 Extended Versions
GENRE Dance / Electro Pop, Deep House, Tech House, Mainstage, Melodic House & Techno, Progressive House, House, Techno (Peak Time / Driving), Bass House, Afro House, Trance
45 TRACKS:
New Hype – Love Again (Extended Mix) 04:06 125bpm A min
Loud Luxury – Safe With Me feat. Drew Love (Extended Mix) 03:27 122bpm G♭ min
Tinlicker, Helsloot – Because You Move Me (Extended Mix) 07:18 123bpm D min
Shaun Frank, SNBRN, Dope Earth Alien – King Kong (Extended Mix) 06:22 126bpm G maj
Armin van Buuren, Davina Michelle – Hold On (Extended Club Mix) 06:14 128bpm G min
Andrea Oliva – Final String (Extended Mix) 07:15 128bpm A min
Ferry Corsten – Lemme Take You (Extended Mix) 06:18 127bpm C min
Dragonette, Sunnery James & Ryan Marciano, Cat Dealers – Summer Thing feat. Bruno Martini (Kryder Extended Remix) 05:00 122bpm C min
Kidnap – Moments feat. Leo Stannard (Ben Böhmer & Nils Hoffmann Extended Remix) 05:51 121bpm B♭ maj
Tensnake – Antibodies feat. Cara Melin (LP Giobbi Extended Remix) 07:10 125bpm E♭ maj
Ministers De La Funk – Believe feat. Jocelyn Brown (Mark Knight Extended Remix) 07:22 125bpm E min
Duvall – Every Song feat. bshp (Saffron Stone Extended Remix) 05:55 126bpm B♭ min
Shapov, AVIAN GRAYS – Light Up The World feat. KiFi (Extended Mix) 04:00 128bpm D♭ maj
Themba – Ashamed feat. Brenden Praise (The Martinez Brothers Extended Remix) 05:54 126bpm E♭ min
Dada – Still Love You feat. Lovespeake (MOTi Extended Remix) 03:35 126bpm B maj
Nourey, AVIRA – Favourite Game feat. Tom Bailey (Extended Mix) 05:09 115bpm A♭ maj
Cat Dealers – Nobody Does It feat. Charlotte Haining (Extended Mix) 03:52 124bpm A min
Tom Staar, Jem Cooke, AVIRA – Gravity (Fabrication Extended Remix) 06:10 126bpm B min
Audien – Wish It Was You feat. Cate Downey (Extended Mix) 04:09 125bpm E maj
Static Revenger, Stafford Brothers – Taking My Time (Extended Mix) 03:25 124bpm B♭ maj
Joe Smooth – Promised Land (Kiko Franco Extended Remix) 06:16 124bpm D♭ maj
Brando – Party's Over (Extended Mix) 02:43 120bpm C min
Disco Fries, Damon Sharpe – 15 Minutes (Extended Mix) 04:03 124bpm B min
Joachim Pastor – Right Now (Zonderling Extended Remix) 04:50 124bpm F min
Armin van Buuren, Steve Aoki – Music Means Love Forever (Extended Mix) 04:22 128bpm E maj
Cedric Gervais, Tom Staar – Tag Your Sponsor (Extended Mix) 05:37 124bpm F maj
Zack Martino – Snow White feat. Kyle Reynolds (Extended Mix) 02:59 126bpm A maj
Lyke – AROSE (Extended Mix) 05:27 124bpm B♭ maj
Sunnery James & Ryan Marciano, Heavy-K – Amanzi feat. Just Bheki (Tom Staar Extended Remix) 06:20 126bpm A maj
Shadow Child – Neptune (Extended Mix) 06:46 128bpm B♭ min
The Thrillseekers – Synaesthesia (UMEK Extended Remix) 07:21 128bpm G min
Felguk – Plus One (Extended Mix) 04:40 123bpm E min
D.O.D – I Don't Wanna Run feat. RIELL (Extended Mix) 04:37 125bpm G♭ maj
Low Steppa – Make It Through (Extended Mix) 04:45 125bpm B♭ min
Dombresky – Down Low (Leftwing : Kody Extended Remix) 06:00 125bpm E min
Chicane – Capricorn (Back Pedal Brakes Extended Remix) 04:49 125bpm D♭ maj
Olav Basoski – Duende (2.0 Extended Mix) 05:23 126bpm F min
MistaJam – The Recipe (Extended Mix) 04:02 124bpm B♭ min
Eelke Kleijn – Woodstock (Mano Le Tough Extended Remix) 05:20 123bpm F min
Armin van Buuren, AVIRA – Sirius (Extended Mix) 06:48 123bpm B maj
Purple Haze – Faces (Extended Mix) 05:57 129bpm A♭ min
Morgan Page, Gian Varela – Lost feat. Fagin (Gareth Emery Extended Remix) 05:46 125bpm A♭ maj
ARTY – Sunrise feat. April Bender (Deniz Koyu Extended Remix) 05:21 158bpm A min
Veracocha – Carte Blanche (Ilan Bluestone Extended Remix) 06:04 133bpm B♭ min
Felix, Timmy Trumpet – Don't You Want Me (Extended Mix) 04:21 134bpm D maj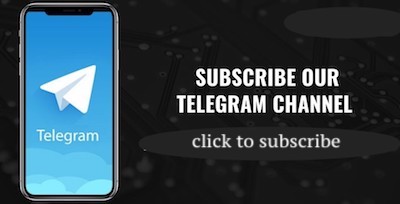 JOIN CHANNEL
Electronic Sound
Subscribe our Telegram Channel
(click here)
Download and listen to new, exclusive, electronic dance music.
QR code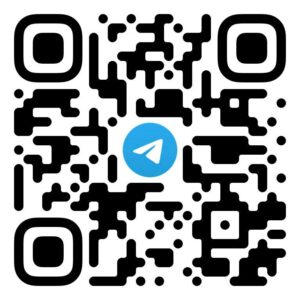 #DeepHouse #TechHouse #Melodic House & Techno #House
www.djsoundtop.com
download electronic music
This is https://djsoundtop.com our new site.